Outreach Action Area
Southeastern Wisconsin Task Force on Veteran Suicide Prevention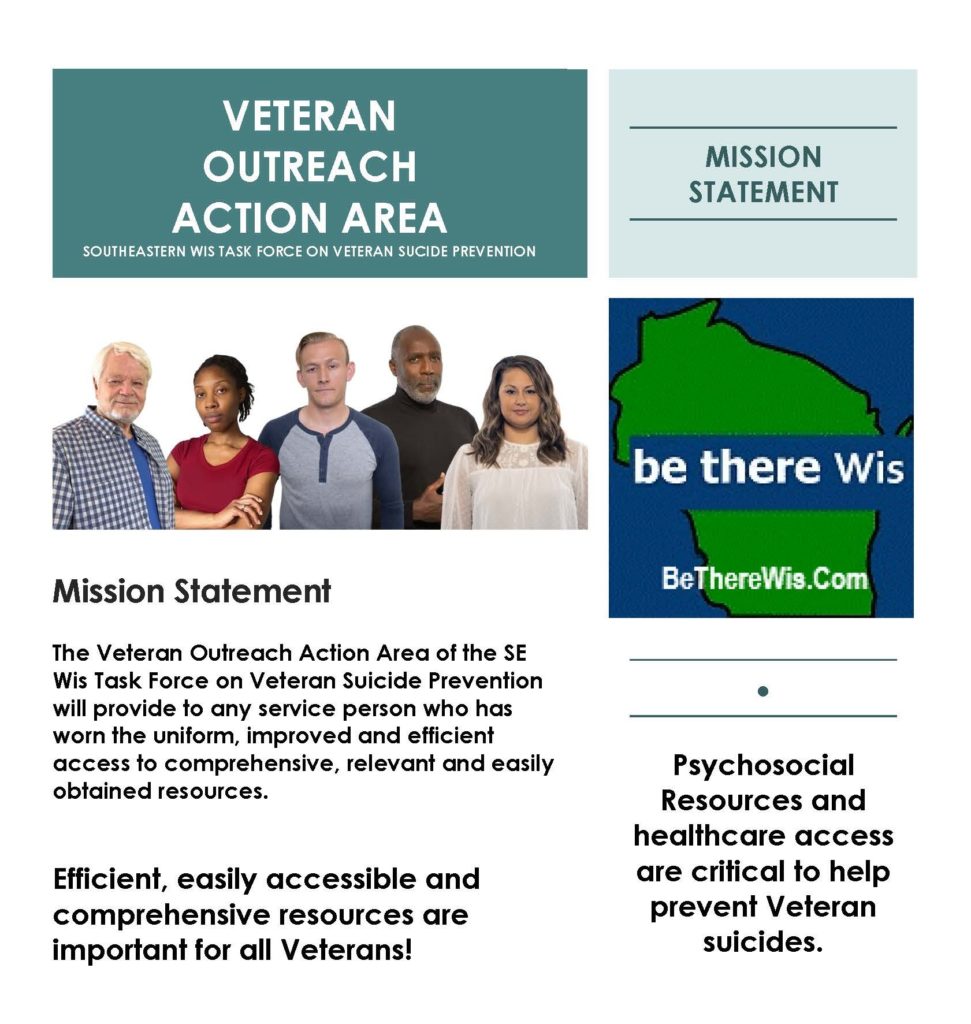 Outreach Action Area Current Projects:
Coordinate and improve access of Veteran local resources by increasing Veteran specific resources on IMPACT 2-1-1's databases and the new CVI HELP app.

Outreach to Veterans that need psychosocial support and healthcare to the above databases through grassroot and direct referrals.

Outreach areas of focus is to faith based organizations, County Veteran Service Officers, facilitate Crisis Intervention Training with police departments to be aware of Veteran specific issues, and any organizations identified to provide information to Veterans in the Community.

Assist Veteran peer programs, healthcare providers and the community to connect Veterans to the Veteran specific resource systems.