Clinical Services Action Area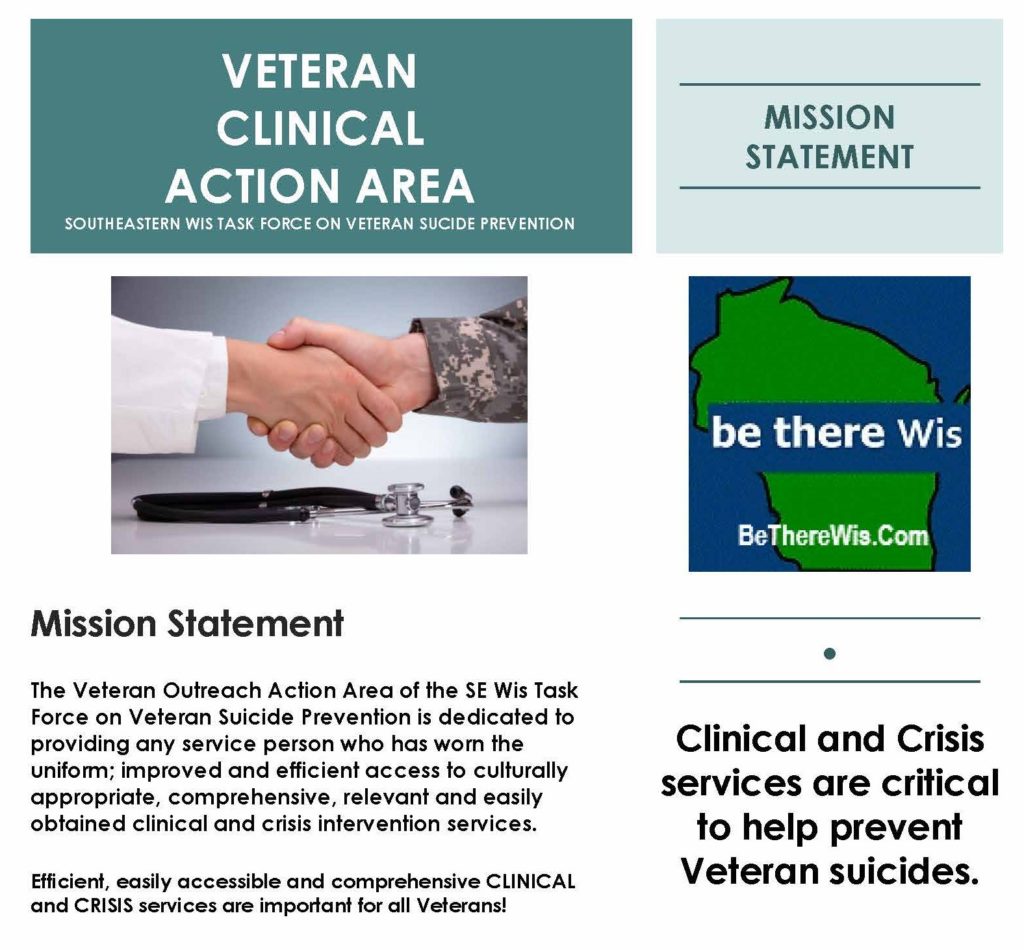 Action Area Plan: Working toward Zero Suicide Health Care systems in our region.
Conducting suicide assessments of all patients seeking health care.
This area is working to ensure that Service Members, Veterans, and their family and friends who are in a crisis have access to appropriate mental health services at the VA and throughout the community with clinicians that understand military/veteran issues and culture.
The partnership with the Veterans Health Coalition provides a listing of clinical resources for Veterans.